November 2021
Thanks to Katie Byrne for the GIANT article in today's Irish Independent – Life Style Section
June 2021
INTRODUCING The Tie Dye Party! White cotton t-shirt to dye, biodegradale festival glitter, music, disco light and Summer Vies! More info HERE
May 2021
March 2021
It's with a heavy heart we close our Santry venue doors permanently having been shut down due to government restrictions for over 12 months. We still have a large variety of parties available at a venue of your choice once restrictions are relaxed.
October 2020
Our venue remains closed 🙁 and as we jump back and forth through restriction levels 3 to 5 our home parties are, for the most part postponed. There are occasions where we can safely set up the Teepees in line with the current guidelines so please get in touch to discuss further. Stay safe
June 2020
We're back 🙂 Select Parties available NOW but with the following restrictions:
We can cater for up to 10 Children. *** SANTRY IS A DROP AND COLLECT VENUE – FOR HEALTH AND SAFETY REASONS NO MORE THAN 2 ADULTS MAY STAY DURING THE PARTY – Thank you ***
Hand sanitiser will be provided and each guest will be requested to use this on arrival and departure. Children are asked to leave their shoes at the door for use of our sensory dance floor.
After every party all floors, handles, chairs, table etc will be sanitised to ensure excellent hygiene practice.
Previously, the party would last 2 hours with 30 minutes allocated for food, we have removed the food option for hygiene reasons and to ensure a deep clean between parties.
Cake – You are welcome to bring a cake, we cut the cake and each child can take it home wrapped up in tinfoil, the entertainer will be wearing gloves and an apron when doing this.
Glitter tattoos will be still included in our parties but the entertainer will wear a mask while doing so. We will inform the kids that it's just to be extra safe.
It is our goal to make the party a fun and memorable experience for the kids without any worry of covid-19.
May 2020
According the Goverment's latest Roadmap on the easing of restrictions, schools are to reopen from the 10th August 2020 (Phase 5.)
As Children Entertainers we fall into the same category and we are preparing to reopen for business at the same time. We feel so bad for the little ones who have had to celebrate their birthdays etc. in isolation but we are now taking bookings for September onwards.
Whether it's at our Party Venue in Santry or in your own home, have a look at our Party Packages and get in touch.
Stay safe
May 2019
Sneak Peak at our new children's party/entertainment venue. Here we can provide the kids with a great space for Arts & Crafts, Pamper Parties, Super Hero Dress Up, Slime Parties and much more. Click here for more details
April 2019
We are very excited to announce we will be opening a Party Venue in May 2019! Details will be online shortly but please call for further info.
Location: Santry Hall, Santry, Dublin 9
March 2019
This year we have been extremely busy with our Teepee Slumber Party, although we have been doing it since January 2018 this year it has really taken off. The word has spread and they are honestly so magical set up, we constantly get referrals and repeat parties from all the different kids that are invited to each party.
We provide everything, Teepees, blankets, cushions, lights etc etc. It's beautiful…. and every child that walks in and sees them says "WOWWWW" it's very cute. All our Teepees are handmade, covers are sewn by one of our entertainers (multitalented) and we are constantly picking up bit and pieces to add to them. A lot of work goes into setting them up and we are always told that it shows and our attention to details and cleanliness is amazing 🙂
We have also added SLIME parties to list of packages, so much fun! we make Fluffy Slime, Crunchy Slime, Clear Slime and Snow Slime. Who knew there was so many different slimes, who discovered how to make it? Very scientific 🙂 and the kids LOVE it.
Currently still looking for a suitable venue to host our Art and Crafts, Slime Parties, Magic Parties, Pamper Parties and possibly a Teepee Slumber Party. It's very difficult to find the right one. We managed to find and fall in love with a potential unit but unfortunately it didn't work out for us, keeping our fingers crossed we find another great unit we can make amazing…..
December 2018
Our environmentally woke Santa was in Dublin yesterday paying a special visit to broadcasters and publishers across Dublin ho ho ho 🎅☘️
Party Venue
Little Laughs is working very hard to try and find the perfect kids party venue in Dublin for all the little people to make memories and laugh, dance and have the best time in. There will be a pamper party room, Arts and Crafts, Disco party, face painting, balloons and glitter tattoos. We will keep you posted and hope to see you all there when we make it happen.
Halloween
Taking a lot of booking for Halloween at the moment. Halloween is getting bigger and bigger each year. Don't miss out if you want some professional face painting or special effects SFX to make you look as scary as you can this Halloween.
Summer Camps
Little Laughs are very excited to announce we will be running a summer camp from 16th-20th July and again from 30th July – 3rd August in Glasnevin, 1.30pm-4.30pm. We will be doing a range of all our fun activities like Arts & crafts, magic, games, yoga, story telling, balloon modelling etc etc. The cost will be €135 per child for the week 🙂 Don't miss out, please contact us for a booking form or further information.
January 2018
We are very excited to launch our new party and a 1st for Ireland, "Teepee Slumber Parties." We absolutely love it and hope you do too. Magical, exciting and unique sleeping adventures all in the comfort of your own home. Ideal for 7-13 year olds.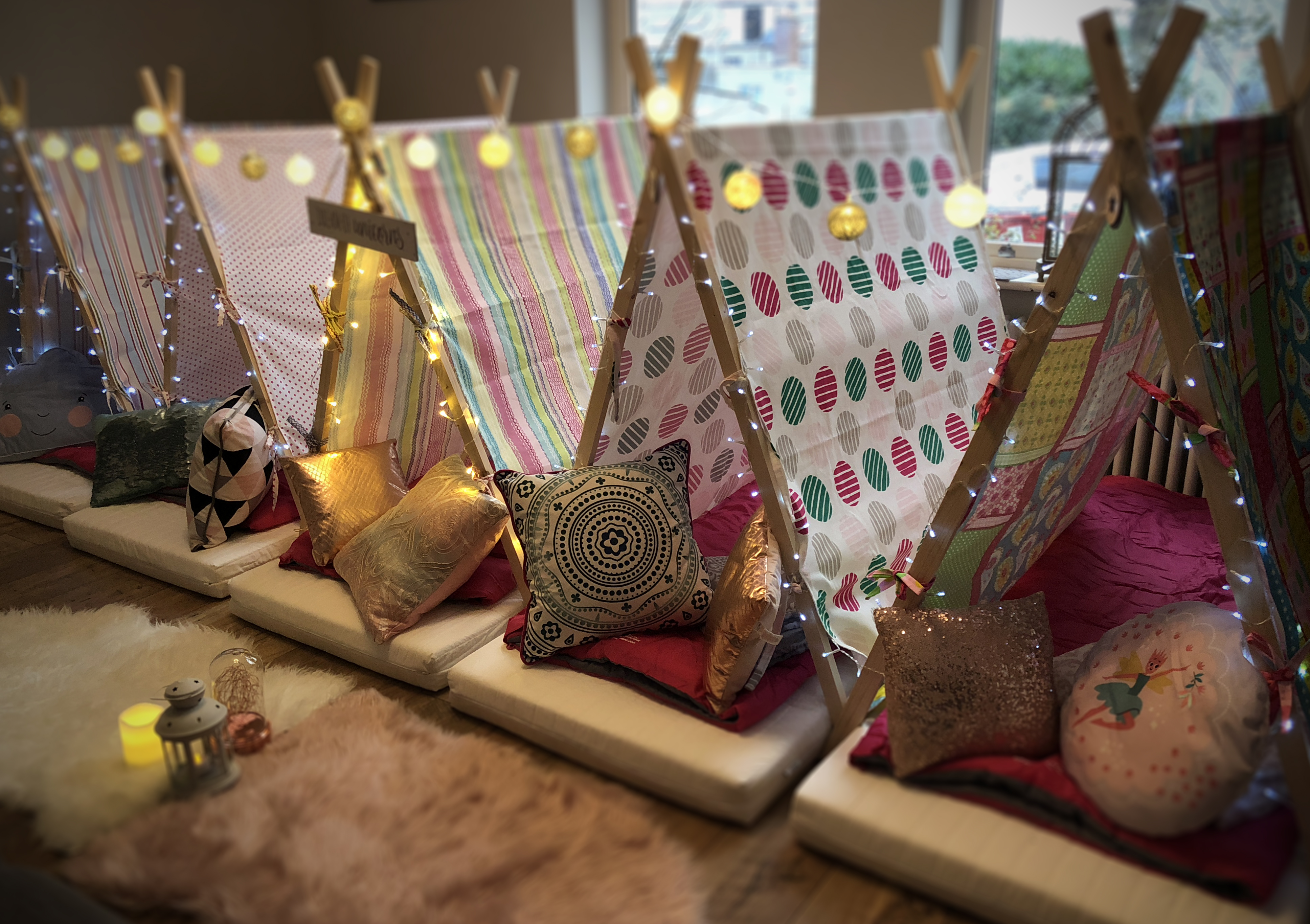 January 2018
Wanted to wish everyone a very Happy new year from everyone at Little Laughs. Thank you all so much for your continued support over the last year, we had the pleasure of entertaining at so many kids parties, christenings and corporate events. It really was a busy but wonderful year. Lets hope for a healthy and happy 2018 🙂
December 2017
A few pictures from some of our Christmas events
December 2017
Christmas is just around the corner and Santa can't wait. Ho ho ho
November 2017
We are super exited to be launching 2 new party options very soon, keep a look out for updates, pictures and prices.
November 2017
Great weekend in Mamas & Papas Dundrum and Blancherstown. We will be back in December so will keep you all posted.
October 2017
Halloween is Coming!

October 2017
We are at Ireland's Pregnancy and Baby Fair in the RDS Dublin, on the 7th and 8th October! Be sure to drop by and say hi!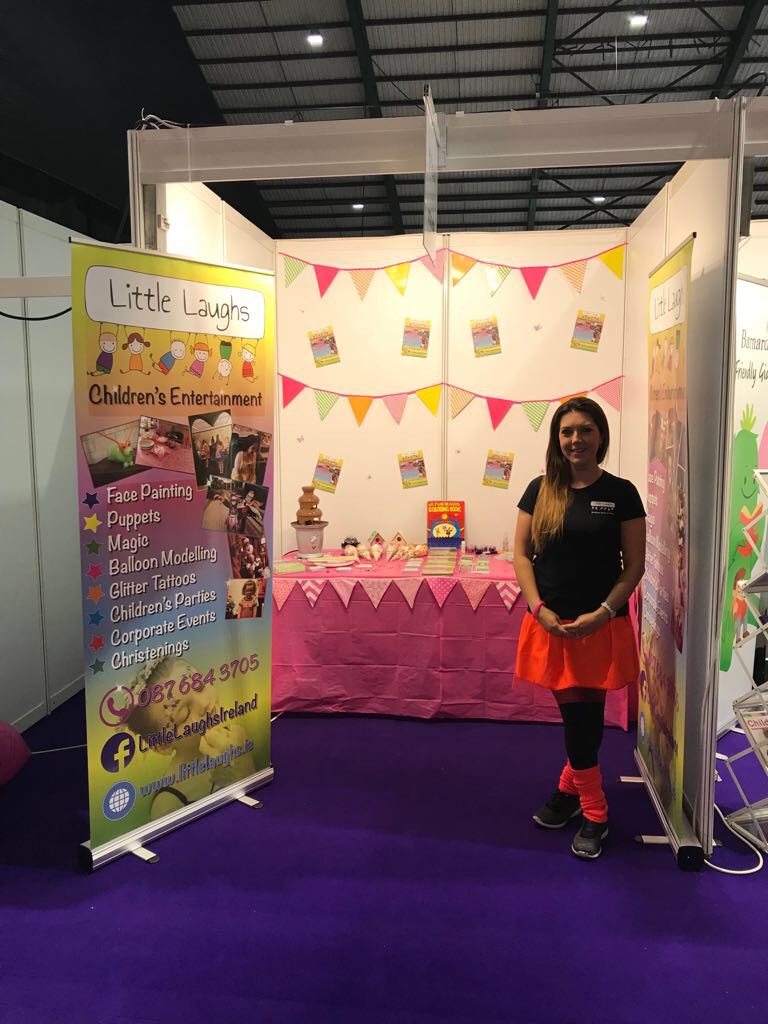 July 2017
Ikea are great at holding family events, keep an eye on their website and make sure to subscribe to their news letters so you don't miss out. They held a Crayfish party, tickets were sold out for this. Such a fun event getting to Face Paint the kids, I even got to paint a Crayfish! That was a 1st….
July 2017
Longitude festival was just amazing, the face painting and body painting from the wonderful Little Laughs team was so creative and unique, it's all about the chunky glitter. Blessed to have such talented face painters as part of our team. Please check out our Corporate gallery for more pictures, here is 1….
June 2017
We had the pleasure of working at the Google summer party, it was magical. Jobs like these are so much fun, certainly does not feel like work. Face painting, balloon modelling and glitter tattoos. Gruffalo and mystical magical theme with pretty flowers. Here are just a few pictures.
May 2017
Communion season was hectic this year. Face painting, balloon modelling, glitter tattoos, puppets and magic shows, dancing, games and music, arts and crafts and pamper parties all made the cut. So many happy kids making lovely memories of their big days. Don't forget to book early for 2018 to avoid disappointment.
14th – 23rd April
Still some time to come see us in IKEA. We also have a wonderful Balloon Modeller there for some of the days. Alice in Wonderland will be telling stories and Face Painting. The Mad Hatter doing some Magic, Music and Dancing. There is also some real life bunnies that the kids can hold. Best of all…. it's all free!!
8th April – 23rd April
Little Laughs will be in IKEA doing walk about Magic. There will also be a brilliant themed event where Alice in Wonderland will be story telling to the kids, also a Mad Hatter magician, face painting, balloon modelling and glitter tattoos, music and dancing. Make sure to come say hi…..
2nd April
Beauty and the Beast screening. Lots of Face painting, Balloon Modelling, Belle and fun had by everyone.
25th March
Little Laughs face painters were doing some fabulous painting at a UV 18th birthday party.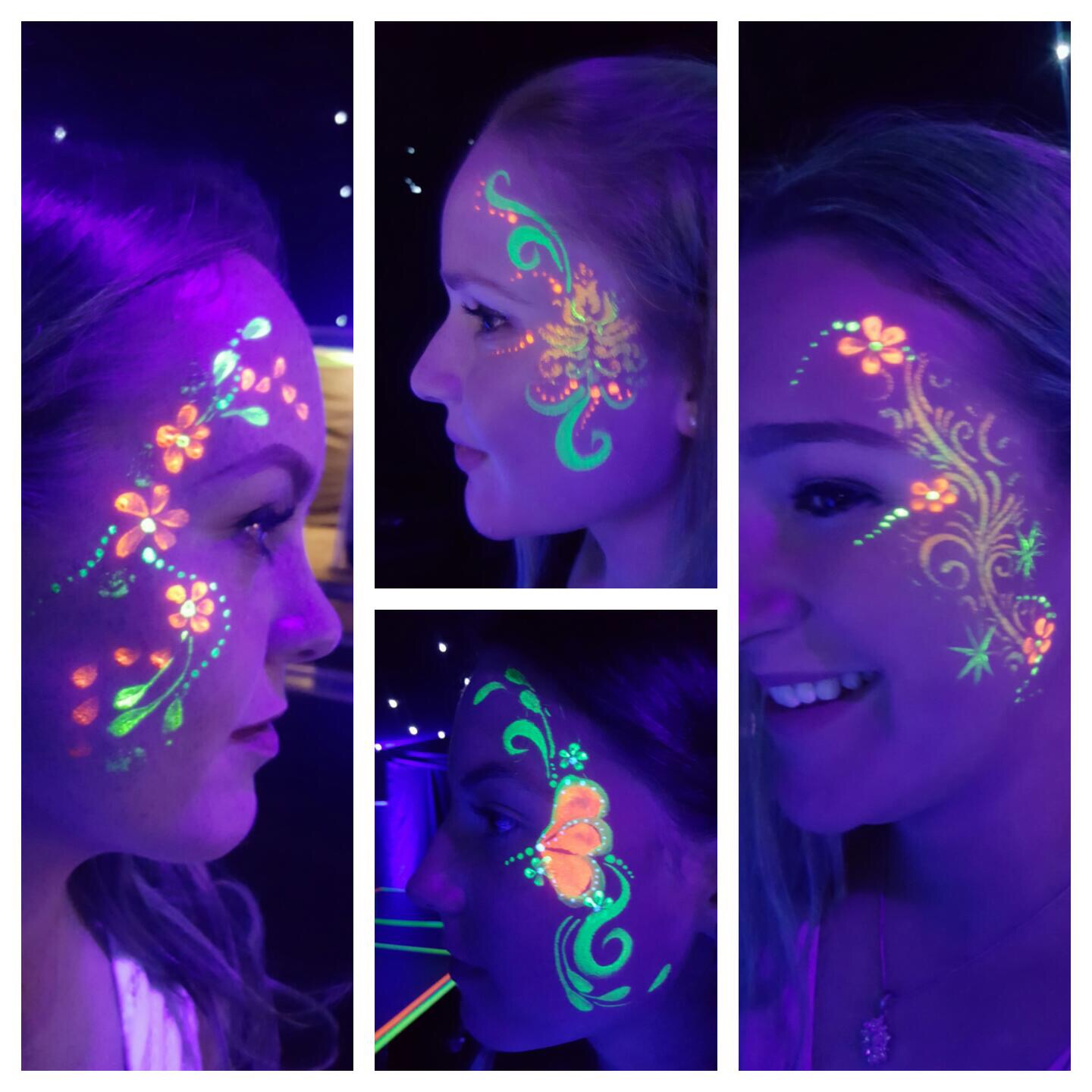 11th March
It's Pamper Party day today. Nicest Belgium chocolate fountain, marshmallows, glitter tattoos, party games. Love doing these parties, so much fun. Get in touch for more information.
3rd March
There will be a fantastic face painter in Dundrum Town centres new food hall on the 3rd floor today.
23rd – 26th February
Little Laughs will be entertaining the kids in IKEA from 12 noon – 4pm daily. There will be Puppet and Magic Shows, Face Painting, Balloon Modelling, Glitter Tattoos and Music and Dancing. It's all free of charge so make sure to come along and say hi.
4th February 2017
Great fun today making jewellery boxes at one of our Arts and Craft parties.
🎉
🎂
💖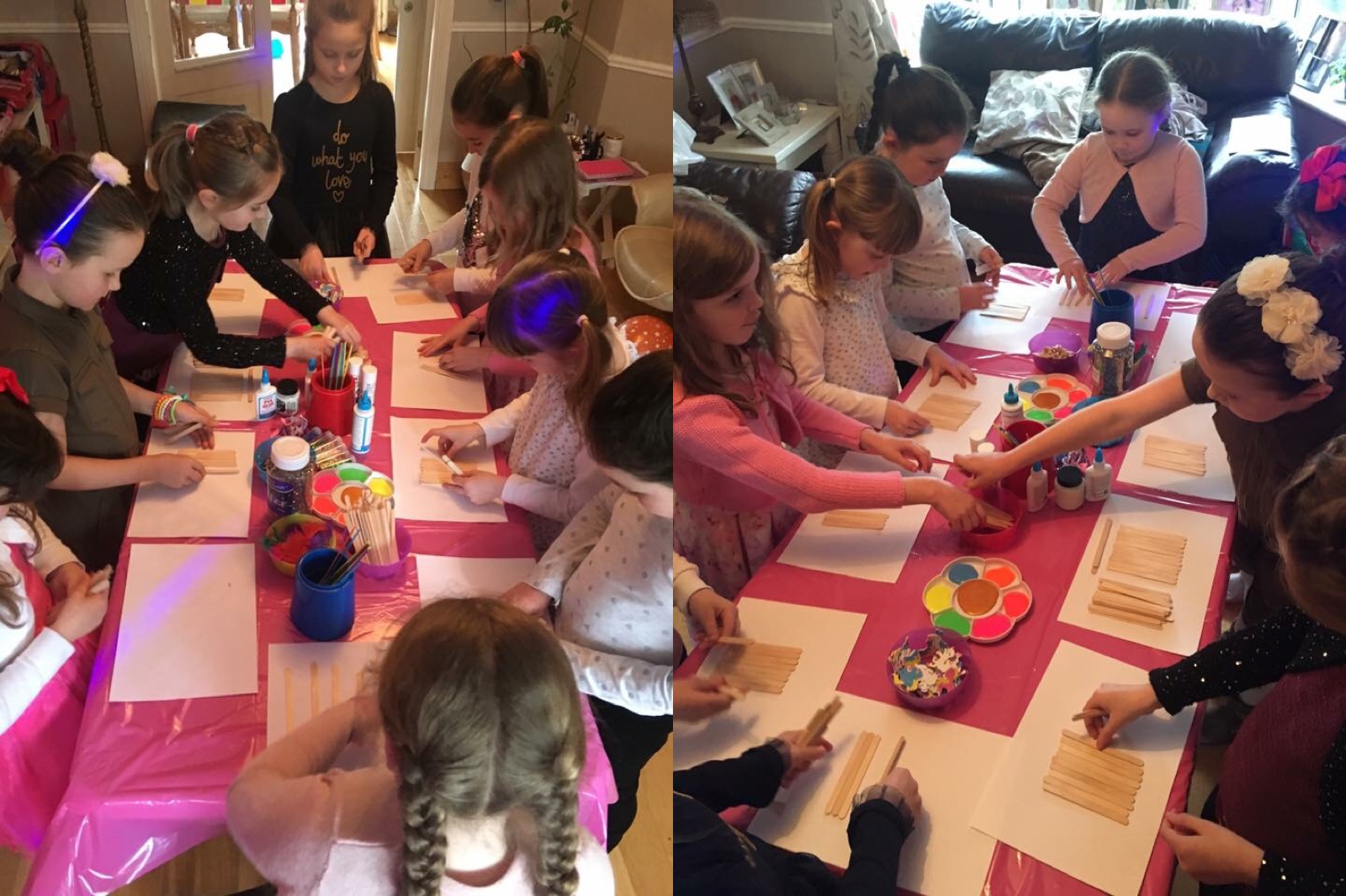 1st January 2017
Happy new year. We are really looking forward to meeting and entertaining lots of kids in 2017. Also making new connections with people in entertaining industry.
8th December 2016
The Force was strong this weekend at the Rogue One: A Star Wars Story premiere at the Odeon Cinema, Point Village, Dublin
8th December 2016
We had fantastic festive fun at the Odeon Cinema in Charlestown last weekend! Christmas season is truly underway ho ho ho
25th November
We're so excited that Christmas is only a few weeks away
Little Laughs offer a wide range of Xmas Fun for the little ones, from face painting and balloon modelling to meeting the man himself
SANTA!
8th November
Christmas party bookings are filling up fast. For the past 5 years we have been fortunate enough to entertain all the little kids for the staff at Version 1 and The Shelbourne Hotel. We have a selection of entertainers and Santa will be working hard in his custom made grotto for IBM this year. Godolphin, Standard Life, Verve Marketing, Grooveyard but to name just a few of our fantastic upcoming Christmas parties events. Check out just one of our amazing Santas!
4th November 2016
Halloween has been non stop since Thursday with parties, we were in MARS, Verve's Halloween party, Google doing special effects, The Shelbourne Hotel, Intercom and some house parties. Not a black sack costume in sight
😉 Lucky to have such a talented team representing Little Laughs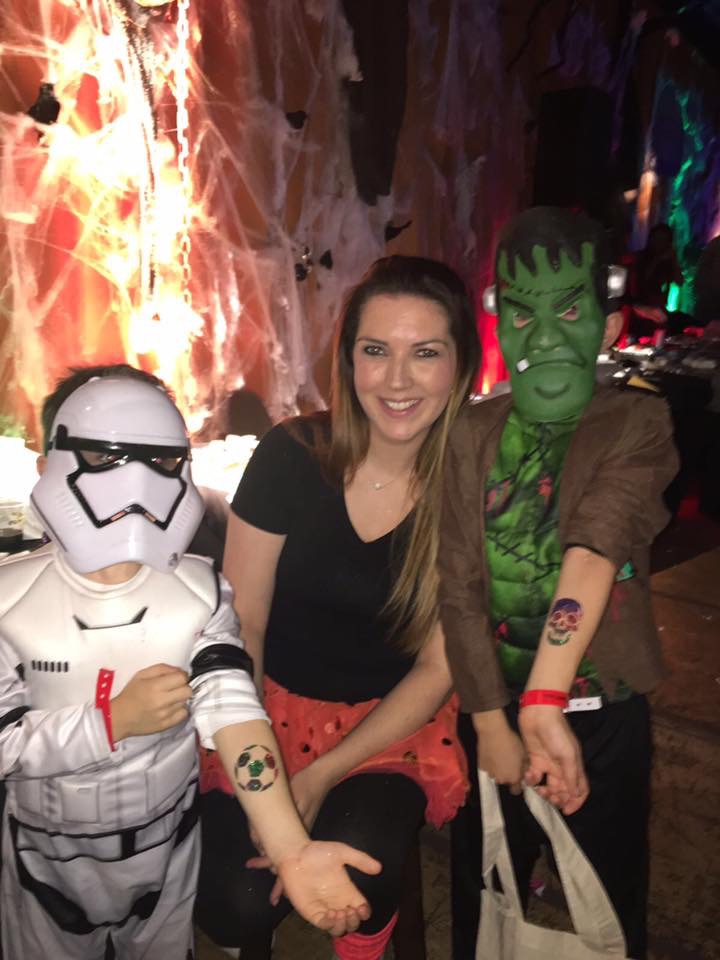 9th October 2016
It's almost Halloween
👻 and getting bigger every year. Why not have a face painter, tattoo artist or some special effects at your party this year ☠
2nd October 2016
Michele was busy balloon modelling at the Gluten Free Living Show for Knorr today in the Crown Plaza, pretty flower
26th September 2016
Visit our Facebook Page to see our latest competition to win a €100 voucher off one of our parties 🙂
1st September 2016
Electric Picnic – we are so excited to be back doing some face painting for Just Eat. ie. If you're at Electric Picnic this weekend be sure to pop in to the Just Eat Retreat tent and have your face painted by the very talented Maire. There will be lots of opportunities to win some fabulous food too.
28th August 2016
Very busy day yesterday for Little Laughs at the Bristol-Myers Squibb family day. We had an arts and craft section, face painters, balloon modellers, tattoo artist, nail artist and a puppet and magic show. Great fun had by all and the sun was out 😎
For pictures of the event, take a look a the photo gallery here
3rd August 2016
Fabulous jungle themed party Catherine had fun doing over the weekend.
More photos available in our gallery, click here
4th July 2016
Happy 4th July to all our American friends and family
19th June 2016
Little Laughs will be featuring on Ireland AM tomorrow morning. Tina will be there making some fantastic balloons. Tune in 😁🎈🎉
1st March 2016
This is the section Little Laughs will be updating with News of Fun and Frolics
Hi everyone, thanks for visiting my site. There is still lots of cool stuff to be added so please visit it again soon. If you have any questions please dont hesitate to give a call or send a message through the contact page and I'll get back to you.
Hope to see you all soon,
Little Laughs